What's Your Oral Health IQ? Quiz 2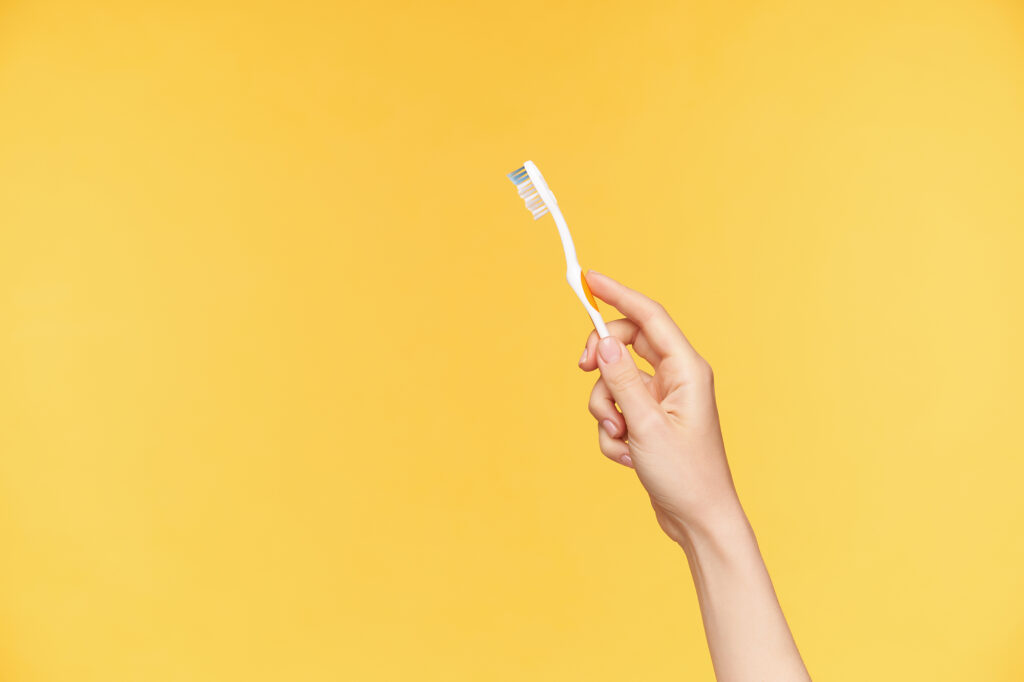 April is Oral Health Month across Canada. It was originally initiated and continues to be supported by the Canadian Dental Association. The intent of the month is to raise awareness about the importance of oral health and how proper oral health can have a positive impact on one's over all health and well-being. 
Oral Health Month also serves as a great reminder for individuals to take stock of their oral health and oral care routines. 
Although there are numerous blogs on this site which address oral health topics, the two April blogs are designed to help you "brush up" on your oral health knowledge in an entertaining way.
This is Quiz 2.
You can play alone and keep score or challenge another person to play against you. The greatest number of correct answers is declared the winner.
1. How often should toothbrushes be replaced?
A. Every 2 to 3 months.
B. Every 4 to 6 months.
2. Which of the following usually precede(s) gum disease (periodontal disease)?
A. Gingivitis
B. Pyorrhea
C. Dentures
3. The average amount of time people spend brushing their teeth is 60 seconds. What is the recommended amount of time people should spend brushing their teeth?
A.

 

75 seconds.

 

B.

 

30 seconds.
C. 120 seconds.

 

D. 125 seconds.
4. Which option is correct to effectively prevent cavities and gum disease? 
A. Thoroughly brush and floss once a day.
B. Brush once a day followed by mouth wash.
C. Brush and floss after every meal.
5. Which is the best way of brushing your teeth?
A. Up-and-down motion.

B. Circular motion.

C. Side-to-side motion.
6. You can floss your teeth by simply putting the floss between your teeth and pulling it through.
7. Which is better for cleaning your teeth?
A. A motorized toothbrush.
B. A manual brush.

 

C. Both are equally as effective.

 
8. How often should you see your dentist for checkups and cleanings?
A. Every 12 months.
B. Every 9 months.
C. Every 6 months.
Answers and Explanations
The correct answer is A – Every 2 to 3 months. The Canadian Dental Association recommends throwing out your toothbrush every three to four months. And, more often if the bristles become frayed, you're sick, or you have a weak immune system. The same goes for the head of an electric toothbrush.
The correct answer is A – Gingivitis. Gingivitis (gum inflammation) usually precedes periodontitis (gum disease). In the early stage of gingivitis, the bacteria in plaque buildup causes the gums to become inflamed (red and swollen) and the gums often bleed during tooth brushing. At this stage, no irreversible bone or other tissue damage has occurred and teeth are still firmly planted in their sockets.If however, the gingivitis worsens without intervention, bone, tissue damage and teeth loss will result.
The correct answer is C – 120 seconds. 120 seconds or 2 minutes is the time recommended for brushing your teeth. Spending just 60 seconds or less is insufficient in removing the debris, sugars and carbohydrates that can result in cavities.
The correct answer is C – Thoroughly brush and floss once a day. Although brushing after every meal can't hurt, it is not always needed. If you take 5 to 10 minutes to thoroughly brush and floss your teeth, once a day is sufficient.
The correct answer is B – False. One of the better ways is to hold the toothbrush at a 45-degree angle to the gum line and move it in a circle. The circular motion picks up the plaque on your teeth and sweeps it out whereas the other ways of brushing only move the plaque and push it against other surfaces.
The correct answer is B – False. To floss properly put the floss tightly against the side of each tooth and slide it up to the top edge and back down under the gum line. You will miss a lot of plaque if you just slide the floss in and pull it through.
The correct answer is C – Both are equally as effective. Both manual and powered toothbrushes can clean your teeth well. No matter which type of toothbrush you use, the key is to spend at least 2 minutes brushing your teeth.
The correct answer is C – Every 6 months. If you are healthy, 2 times a year is a good starting point. But, if you have had gum disease, if you smoke, if you have a disease that affects your whole body such as diabetes, or, if you take medication which reduces the production of saliva, you should probably see your dentist more often because these can make gum disease worse.
Posted in Dental Care