Toothbrush 101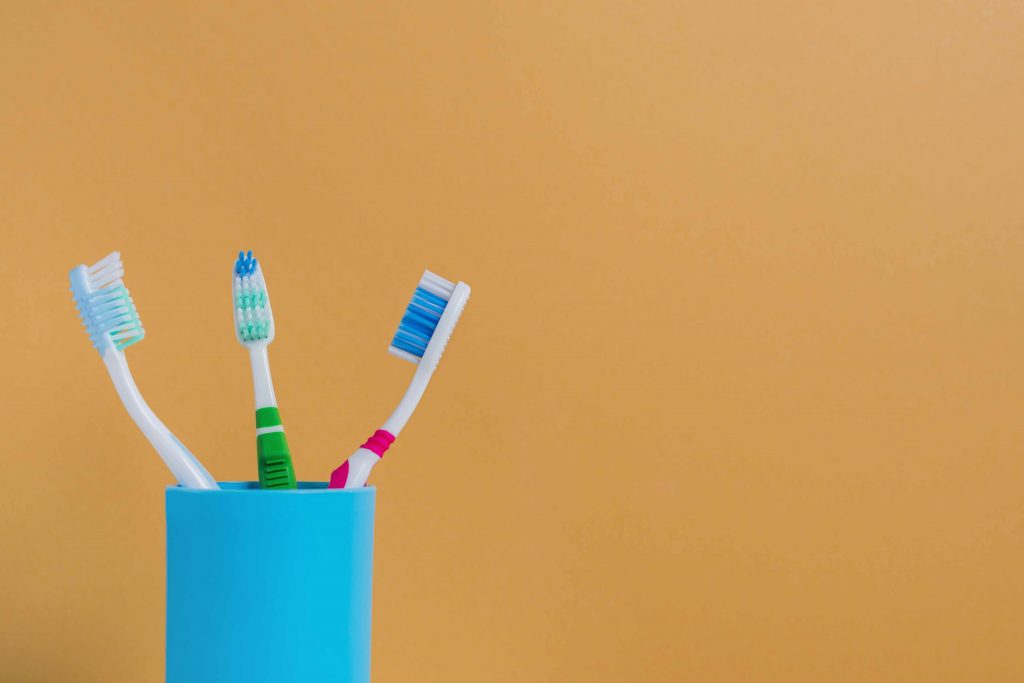 Odds are, you probably don't think very much about your toothbrush. It's just a tool to clean your teeth, right? Well, it's important to pick a brush that works for you so you can keep your smile looking and feeling healthy! Here are some popular toothbrush questions:
What toothbrush should I use?
With so many available toothbrushes on the market, it can be hard to choose what one works for you. Most dental professionals agree that a soft-bristled brush is best for removing plaque and debris from your teeth. Small-headed brushes are also preferable, since they can better reach all areas of the mouth, including hard-to-reach back teeth. A powered toothbrush can also be a good option as it can clean your teeth but is less effort for you.
When should you replace your toothbrush?
Your toothbrush has a pretty short life due to the fact that it's exposed to bacteria everyday. Due to this, you should get a new toothbrush every four months at the maximum. However, if the bristles are frayed, if you've been sick, or if you recently received treatment for gum disease, you should replace your toothbrush sooner. It's never a bad idea to keep a spare brush in your bathroom!
How do you clean your toothbrush?
It can be difficult to get all of the bacteria off your toothbrush because it builds up overtime. Some quick cleaning tips for your toothbrush include, rinsing the brush with water when you're done brushing. Also, soaking your toothbrush in mouthwash for 15 minutes can also help clean some of the bacteria off.
In the end, whichever toothbrush you choose, make sure that it's the one that you are most comfortable with!
Posted in Children's Dentistry, Dental Care, Dental Services