Oral Health Habits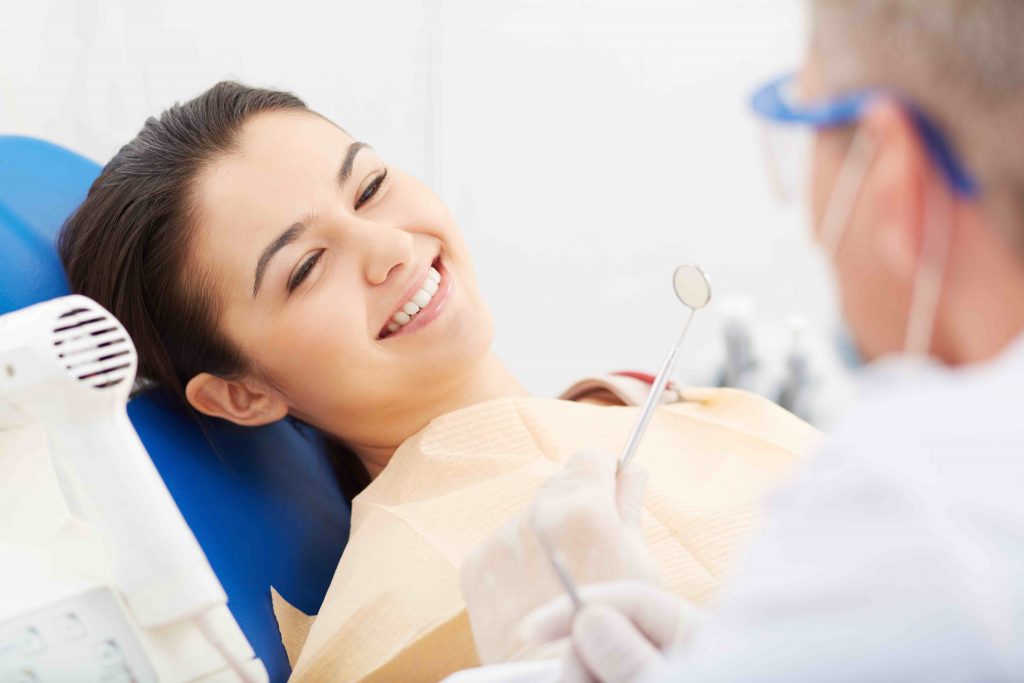 While taking care of your teeth and gums may seem as easy as brushing your teeth in the morning, it's much more than that! Here are some dental care habits you can follow in order to have a healthier smile and oral hygiene.
Brush twice a day…and floss!
You should be brushing your teeth two times a day for at least 2-3 minutes. A lot of people tend to skip brushing their teeth before they go bed – this should be avoided at all costs! You need to make sure you clean your teeth from the bacteria that built up during the day. It's also very important to floss in order to reach all the crevices between your teeth and gums that your toothbrush may not reach.
Take a look at your diet
Believe it or not, there's a lot more to cleaning your teeth than brushing! Even the food you eat and the beverages you drink during the day can affect your teeth. A healthy diet is one of the key factors for healthy teeth. Try opting for fruits and veggies instead of sugar-filled snacks which can lead to cavities. Also, drinking water through the day can help rinse bacteria out of your mouth.
Book regular dentist appointments
You need to visit your dentist at least twice a year for check-ups and cleanings. This should definitely be part of your cleaning routine so that any problems you have can be addressed! Book your appointment at Cornerstone Family Dentistry by calling us at 705-749-0133. We love to keep your teeth looking and feeling as healthy as possible!
Posted in Children's Dentistry, Dental Care, Dental Services