Upping Your Game to Improve Oral Health – Five New Year's Resolutions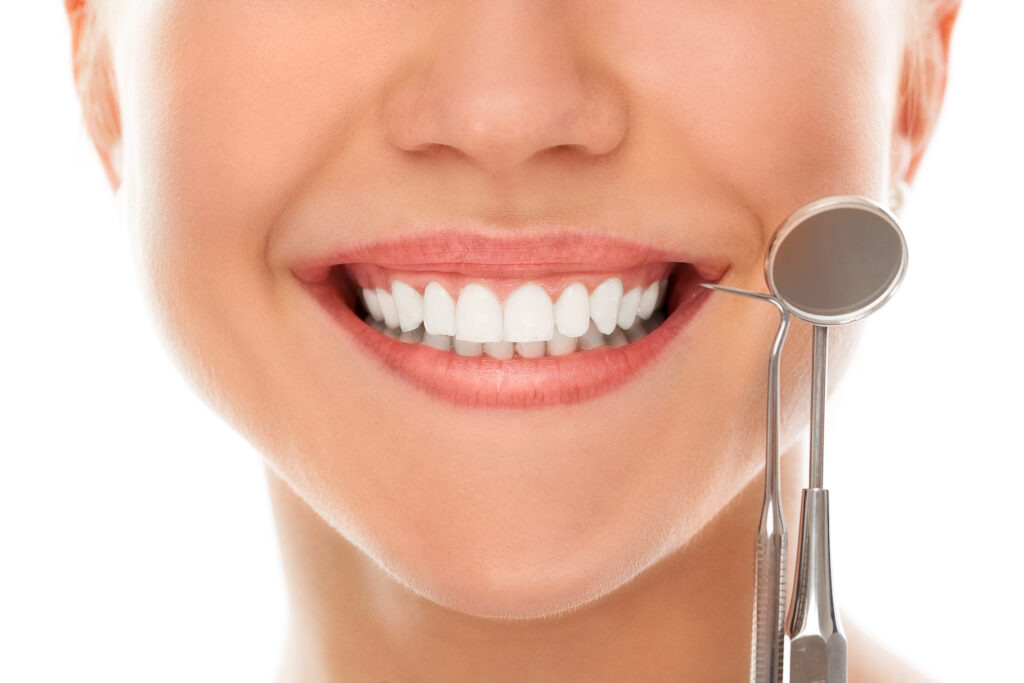 You likely are well aware that ingesting a lot of sugar whether it be in liquid (soft drinks) or food form sugary treats like candy, cakes and pies) is bad for your teeth and gums. This year plan to reduce your sugar intake and follow these 5 tips to improve oral health.
1. Check in with your dentist on a regular basis.
Regular dental exams and professional cleaning are the best way to detect any dental or gum issues and the best way to preventing any issues from getting worse.
2. Eat a variety of healthy foods and drink a variety of healthy liquids daily
Eat a well-balanced diet to help strong teeth and gums
As mentioned above, limit beverages containing a lot of sugar such as soft drinks and alcohol. Make WATER your drink of choice.
Also limit the quantity of sugary snack you consume. Instead, choose healthy snacks like vegetables, cheese and fruit – especially non-acidic fruit.
3. Inspect your mouth regularly for signs of gum disease and oral cancer

Signs of gum disease include:
red, shiny, puffy, sore or overly sensitive gums;
lots of bleeding when brushing/flossing; and,
bad breath that does not disappear.
Signs of oral cancer include:
lots of bleeding or sores that do not heal;
white or red patches on gums; and,
small lumps and/or thickening anywhere within the mouth. For example, on the tongue, roof or floor of mouth, gums or inside of cheeks.
4. Avoid smoking, vaping and smokeless tobacco ("chewing", "snuff", and, "spit")
Avoiding tobacco use in any form, reduces the chance of suffering ill-health and contracting diseases such as lung cancer and heart disease.  Contracting or suffering from oral health issues such as the following can also be dramatically reduced:
Teeth stained a yellowish or brownish colour;

 

oral cancers (tongue, gum)
throat cancer;
gum disease (periodontis) and tooth decay; and,
mouth sores that do not heal (leukoplakia.)
5. Keep your mouth clean
use a soft bristle toothbrush and fluoride toothpaste;
brush twice a day;
do not brush teeth until 20 – 30 minutes after eating; and,
floss daily.
Sources:
Canadian Dental Health Association
https://www.cda-adc.ca/en/oral_health/cfyt/good_for_life/default.asp
Colgate
https://www.colgate.com/en-us/oral-health/brushing-and-flossing/looking-after-your-teeth-five-new-years-resolutions-for-a-healthier-mouth 
Posted in Dental Care