Oral Care During The Holidays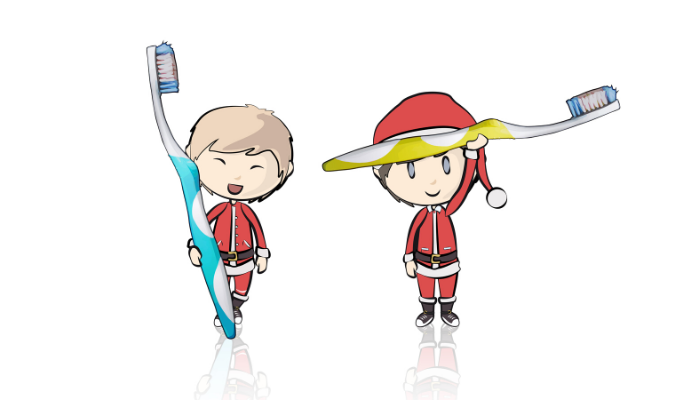 The holiday season is fast approaching, meaning you and your family will likely be surrounded by delicious sugary sweets and drinks. While we all deserve to indulge a bit during the holidays, it's important to remember how sweets can affect our teeth.
Many different types of bacteria live in your mouth. Some are beneficial to your oral health, and others are not. The harmful bacteria in your mouth feeds off of sugar, weakening and destroying your enamel which can eventually cause cavities.
If you have kids who love digging into their advent calendars on the first of December, be sure that they limit themselves to one chocolate per day. Alternatively, you can find DIY calendars online or in Christmas stores that allow you to fill each day with a small candy or gift of your choosing. We recommend purchasing sugar free sweets or small toys if you know that your little ones will be getting into other holiday treats in the days leading up to Christmas.
And who doesn't love getting candy in their stocking? This might be a good time to get your young ones interested in brushing their teeth. While getting a toothbrush isn't the most fun gift to receive on Christmas morning, finding a way to incorporate healthy dental habits is always important. A lot of oral hygiene companies now make brushing more fun by creating toothbrushes that have children's favourite movie characters on them. Next time you're at the pharmacy, see if they have a toothbrush or toothpaste with your child's favourite character on it. These make great stocking stuffers and will definitely make teeth cleaning time more enjoyable.
Remember, it's okay to indulge a little during the holidays, we all do it. Just be sure to keep up with your regular oral hygiene routine and limit sugar consumption when possible. From all of us at Cornerstone Dentistry, we wish all our patients a happy and healthy holiday season.
Posted in Children's Dentistry, Dental Care