How To Get Your Kids Excited About Brushing Their Teeth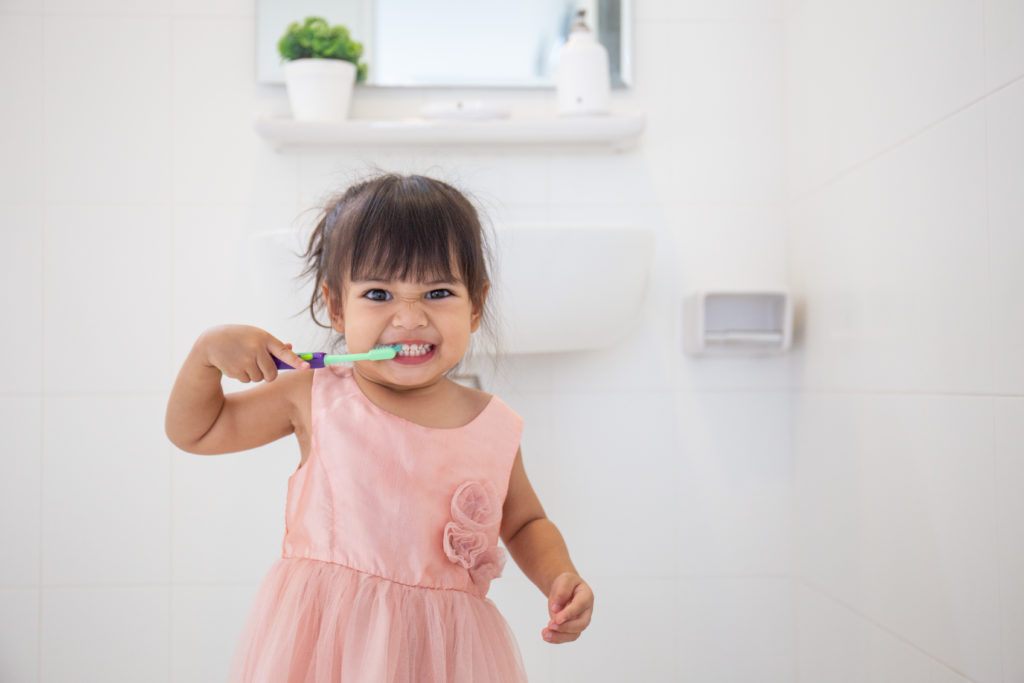 We know that getting your kids to brush their teeth twice a day can seem like a chore, but there may be a few ways to help them. 
Children will need a lot of help brushing their teeth to make sure they are getting all the teeth, even the ones in the back. Encourage your child to brush their teeth in the morning and at bedtime, by making this apart of their daily routine it will help them to remember.
As we all know children learn best through play, this is why one of the best ways to help your child brush more effectively is to make it into a game. Here are a few ways you can do this:
Turn on their favourite song and ask them to brush til the song is over
Let them practice brushing on their favourite stuffed animal
Try using a sticker chart. Every time they brush their teeth happily they get a sticker!
Involve them. Children love to be involved, let them choose out their own toothbrush or flavour of toothpaste
Create a game. See if they brush away all the bacteria before the timer runs out.
Brushing can be fun for kids, you just have to find a way that works best for your child. 
Posted in Children's Dentistry