Dental Terms Challenge A-Z Part 4 – How many R-Z terms do you know?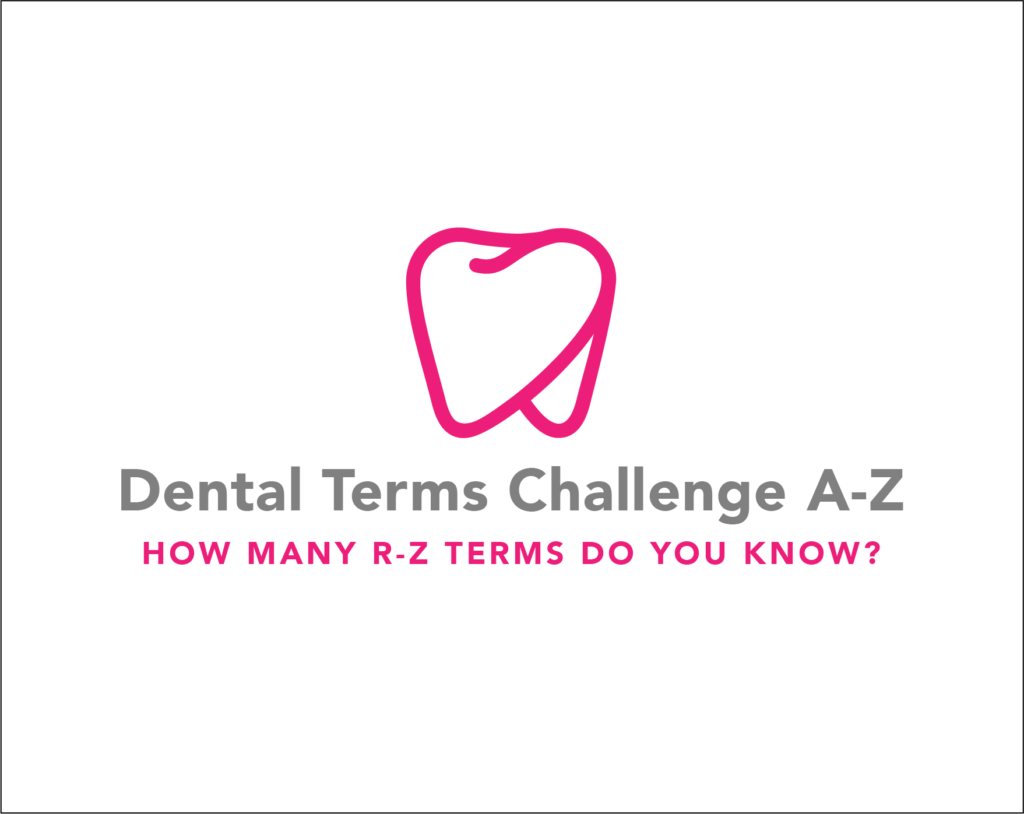 Let's see if we can stump you with our last challenge of the series!
This blog, previous and subsequent blogs in this series of challenges are not a comprehensive glossary of dental terms. The challenges are intended to be educational in nature and are offered as an entertaining way to learn some words used in the dental world.
Challenge yourself or battle it out with others to get the best score. Tally the score but reduce it by the number of incorrect answers. You can even run it like a game of Jeopardy. However, you decide to play, have fun!
How many dental terms can you match with the correct definition?
CLICK HERE to VIEW OR DOWNLOAD the Dental Terms Challenge R-Z
Posted in Uncategorized