Baby Brushing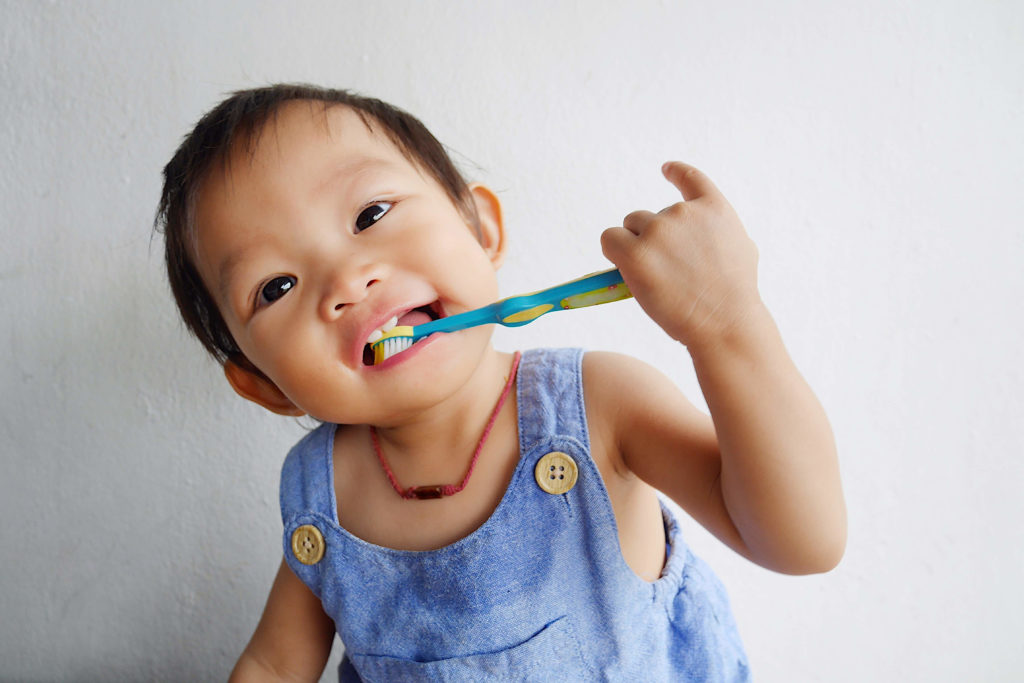 It's never too young to teach your little ones about good oral health. Starting to brush your baby's gums before they even get teeth is a great way to get them use to it. When brushing your baby's teeth there are a few things you should remember to help make it a little easier – because we know baby's aren't always the most cooperative.
Lie your baby in a comfortable place
Make sure you can see into your baby's mouth
Use a soft baby brush or wrap your finger in a clean damp washcloth. Then brush or wipe your baby's gums and teeth
Do not use toothpaste until your child has teeth
Children under 3 years of age should use low or no fluoridated toothpastes, while children 3-6 years of age should use only.a small amount (pea size) of fluoridated toothpaste.
Brushing your littles one teeth can be a fun time. Using a song to help them pass the time while they brush or an hourglass to count down the time they have left, once it's empty they are done brushing. We know brushing for kids can seem like a chore but using fun ways to make it interesting or exciting is a great way to make brushing time a fun time.
Posted in Children's Dentistry, Dental Care